Screen Printing & Embroidery
Screen Printing is a printing technique whereby an image is burned into a mesh screen. Ink passes through the screen by a blade or squeegee which causes the ink to be imprinted on a T-Shirt, Hoodie or any type of apparel. In screen printing, each color in the design has its own screen and is imprinted one at a time. Screen printed apparel is a low cost, high quality way to show unity at company events, perfect for employee uniforms, school fundraisers, sport team uniforms or giveaways.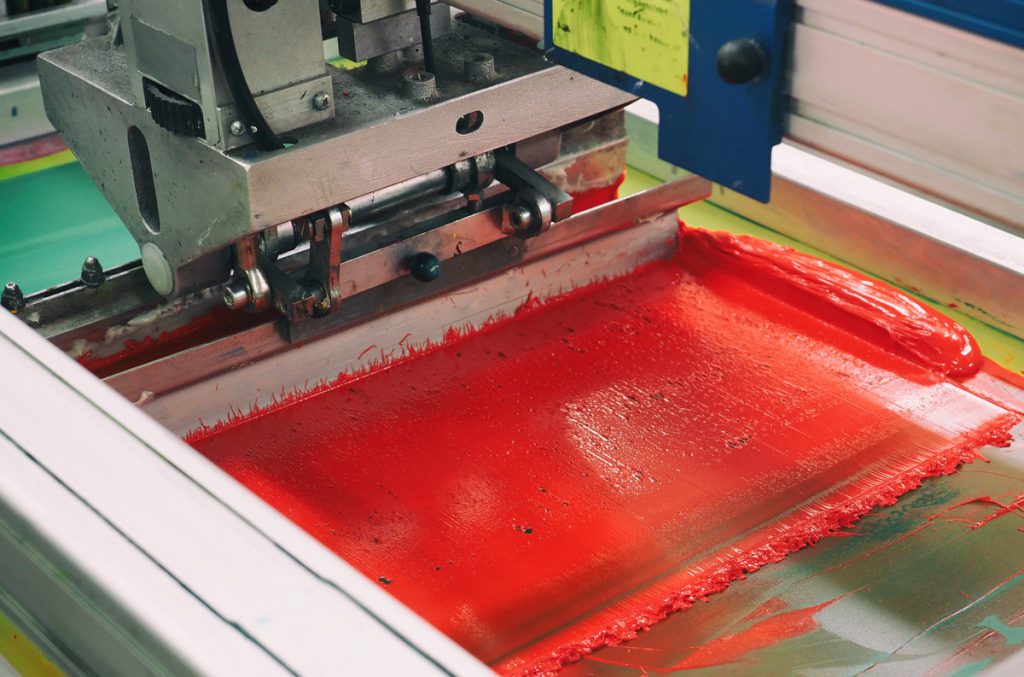 Embroidery is a means of decorating fabric or other materials using a needle to apply thread. There are many different types of stitches that can make up an embroidery design. An embroidered garment is sewn on a large embroidery machine that can decorate several garments at one time. Your employees will not only look stylish but professional at the same time. Embroidery gives you that expensive look without the high cost.