Happy customers are the lifeblood of our business!  Consolidated Document Solutions takes customer feedback very seriously. We take this information to continually improve and strive for the ultimate in customer service.  We also get a lot of great comments, some of which we like to feature here:
Our non-profit charity has been using Consolidated Document Solutions for all our printing needs for over six years. They have printed and assisted in design of our event flyers, informational brochures, invitations, post cards, business cards, envelopes, newsletters and more. Their designs are professional, and the quality is outstanding and consistent. Pricing is very competitive, but most of all they do want they say they are going to do in a timely manner. In a time – sensitive business this is essential, and we could not be more pleased.
Since I found Consolidated Document Solutions, I have never gone back to my other vendors. I can bring Beth any project and the print team can find a way to make it work. They give you fast, accurate service with personal hands on care ~ which is important to me. You never feel like just another invoice when you work with them. Bev is always a pleasure to work with. Proud customer since 2002!
I just wanted to let you know how impressed I am with your talent. When I leave the creative part of my marketing to you, I am constantly impressed with your artistic eye. I have looked at other postcard providers and mailers and none come close to Consolidated's pricing. I give you five out of five stars. Thanks for being there for me!
Thank you very much for your time and assistance with processing my order so quickly. I appreciate your great customer service.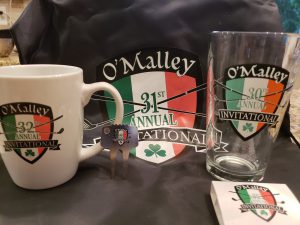 Around six years ago I took over our family golf outing that has been going for 25 years. After running the outing for the first couple years I was looking to make an upgrade to our logo and the general customer service I was receiving. Bev Nowaczyk from Consolidated Document Solutions was recommended to me and from the start couldn't have made the process any easier. After giving Bev a general idea of what I wanted for the new logo Consolidated got it perfect the first time. Bev is always quick to respond to any questions or concerns and is always looking to get us the best deal. Since using Consolidated my wife has also used them for our children's school fundraisers. She also has had a great working relationship with Bev. I would highly recommend Bev and Consolidated for any event printing needs.
"We have used Consolidated Document Solutions many times for postcards, they are always great to work with and very helpful, willing to answer questions or help with a design. The postcards are delivered quickly, they look great and allow you to design what you want for a reasonable price."